This week it was announced that it will be against the law to put Shetland in a box in maps of the North of Scotland. This refers to the practice of Shetland (and sometimes Orkney) being moved from their true locations normally to a location normally somewhere off the East coast of Scotland and placed in a box. This practice is clearly a practical response to the challenges of mapping such a vast area, allowing greater detail to be published of the land masses and reducing the amount of sea space that is included. However, Tavish Scott the isles MP has argued that this practice also "gives rise to a misconception about our islands" (BBC, 2018).
The misconceptions that Scott is referring to are a result mainly of the perception amongst the public, including potentially policy makers, that the islands are closer to the mainland than they actually are. This risks underplaying the challenges of distance, specifically in terms of costs and time islanders face around the movement of people, goods or services to or from the islands. For anyone in the islands, being told by phone companies or banks or other goods or service providers just to 'pop into the local branch' is an irksome issue, which is normally met (in my case) with a sharp response about how long it would take to get to 'a local branch'. But there are bigger issues here too – for example the additional cost of living that comes from having to add transport costs onto the provision of goods (e.g. food and petrol) and services, or the additional costs of attending interviews on the mainland, and so on.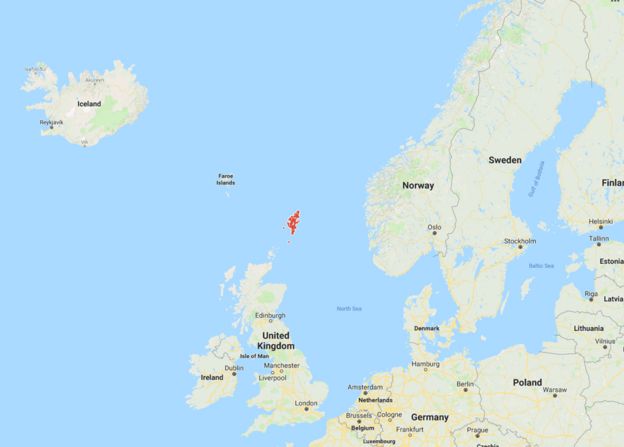 A further misconception is in the identity of islands and islanders. This is something I think has been a little overlooked in discussions of the 'Shetland box' but which I think is also important. Islands, especially those some distance from mainland locations, typically have complex histories of colonisation because of their strategic significance. Shetland also has such a complex history, although it has been hundreds of years since the islands were under Norwegian rule. In addition, when the distances to mainland locations are significant, and islands are placed in reasonable proximity to other nation states, transport links, trade and industry may connect islands internationally. This is also seen in the case of Orkney and Shetland, who have a range of connections with their Northern neighbours through industries such as oil and gas and fishing, and through transport such as the air links to Norway, and the past links to the Faroe islands through the ferry (the Norröna). If mapping conventions place Shetland in a box alongside Aberdeenshire then the islands become more closely associated with the Scottish mainland – almost an off-shoot. However if you put the islands in their proper place Shetland's position as somewhat more distant is established, and if you use a map which includes the wider North Atlantic area then Shetland's position 'between' Scotland, Norway and the Faroe Islands is clear. This changes the way that islands are seen, and I think their independence, their strategic significance and their (potential) international connections become more apparent. All of these things make islands interesting and important places. Incidentally I think a similar thing happens on a smaller scale with the island of Fair Isle – this is a tiny island, situated almost exactly half way between Orkney and Shetland. Administratively part of Shetland, Fair Isle often has its own box within the Shetland box. Again, it's only when you see it properly represented on the map, or when you see the silhouette of the island on the horizon from the North Isles of Orkney that you realise it's true location is somewhere more 'in-between'.
Mapping and visual representation more broadly clearly construct how we think of space. Ensuring that Shetland is put in its right place on the map can therefore help to ensure that people (including policy makers) are more aware of the specific experiences including the challenges of island life. Although there are challenges with the legislation, with some cartographers complaining that there will be maps that are largely made up of sea, I think it is important that this issue has been raised. Fundamentally it's about visibility and equality – if other places have a 'right place' on the map, why shouldn't islanders too? It may be inconvenient at the moment until we start figuring out how to use maps which are more accurate in practice, but this is a small price to pay if it enables the development of greater awareness, and more accurate perceptions of the islands and island life in general.